Proper lighting is essential to the safety of our homes and especially so for seniors. Those in the 65+ crowd wishing to age in place must pay careful attention to lighting throughout the home. To help, Centennial Adultcare Center shares the following guidance.
The dark side of bad light
More than 800,000 people are hospitalized for falls each year; many of these are seniors. While certain factors, such as muscle weakness and balance problems, require medical intervention, there are ways to update a home to prevent at least some of these accidents. Adding handrails to stairways and reducing slippery surfaces will help but, without adequate lighting, these do little to keep a senior safe.
Strategic lighting
With age comes reduced contrast sensitivity, increased glare sensitivity, and slower reaction times to changing light conditions. A senior's home should account for these changes with strategic lighting. Consistent, ambient lighting can take the strain off the eyes and make living at home a less hazardous situation. A few suggestions to achieve this include:
Remove heavy drapery and allow natural light into the home
Hire experts to clean windows to maximize light. Simply search for windows cleaning near me to connect with top-rated professionals.
Have an electrician install lights at the top and bottom of stairs and in hallways, which are of particular concern for seniors as it can be difficult to move around in these areas.
Swap wall-matching light switches for color contracting ones to make them easier to see.
Add a table/floor lamp to nightstands and in areas that need extra light.
Ensure lighting in the bathroom is free of glare.
Replace dim outdoor lights with full spectrum flood lamps.
Install under-cabinet and LED lights in the kitchen.
Lighting types
In the world of illumination, not all light is created equal. The bulb style, lumens, and lighting type all matter. It is not simply enough to pop a brighter bulb into a fixture. Family Handyman notes that there are three light spreads: 70-degree (flood), 20-degree (spot), and 360-degree (spread).
Flood and spotlights are great for smaller spaces or when light must be concentrated for specific tasks, such as preparing food, reading, or navigating tight spaces.
Spread lighting, which is usually in a standard overhead fixture or lamp, brightens an entire room and is good for general activities. In addition to bulb style, lights are also rated by lumens (brightness) and temperature (colorcast). A warm light has yellow undertones that may make it harder to distinguish contrast. A cool light gives off a more natural daylight with blue undertones and greatly increases contrast. Most senior communities use cool lighting throughout common areas as this type of light is best for seniors with visual impairments.
Lighting and technology
Light fixtures aren't the only place that light can make a senior more comfortable at home. Recent technological innovations have led to smart home features that use light in surprising ways. Backlit thermostats that can also be controlled via smartphone can make it easier for a senior to see and change the temperature inside their home. Screen-front refrigerators are another innovative product, usually marketed to tech-savvy millennials; these offer an illuminated touchscreen that can help seniors manage their grocery shopping.
Lighting alone may not be enough to allow senior to manage a home without help. When that's the case, turn to Centennial Adultcare Center for home care or adult day health care services. Still, lighting can make it possible for those in relatively good health to live safely where they are comfortable. Good lighting can compensate for delayed reaction times by giving a senior an advanced view of obstacles to come. It can enhance a senior's ability to read, keep house and prepare meals, all of which can increase their quality of life and allow them to remain living at home!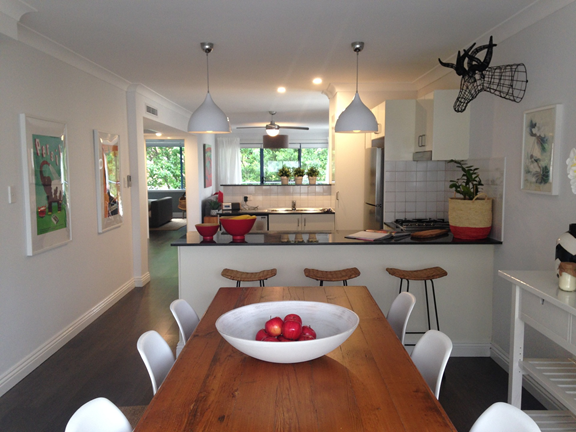 Image via Pixabay