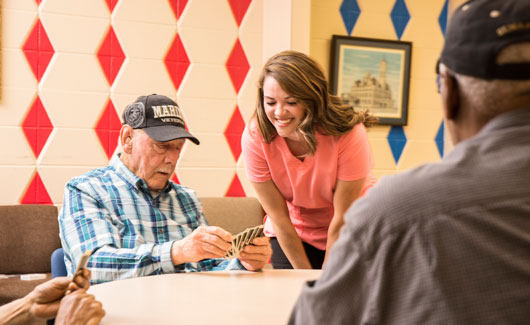 Centennial Adultcare Center offers a full range of Adult Day Health Care and in-home services to individuals with a wide variety of physical disabilities and/or cognitive impairments, including advanced Alzheimer's and other dementias.
We provide a stimulating social environment responsive to the needs of our members, and respite and supportive care to the caregivers, through personalized, professional care at a reasonable cost.
Touch of love in all we do. Care from the heart!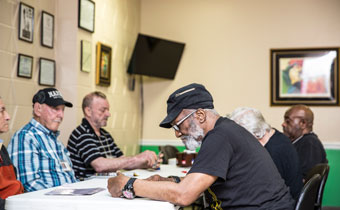 Centennial Adultcare Center offers a highly structured day program to a wide variety of individuals with varying degrees of physical and cognitive limitations.
Our life-enriching program provides families and caregivers the much needed break from providing the daily needs of a loved one, in a safe, fun, home-like environment.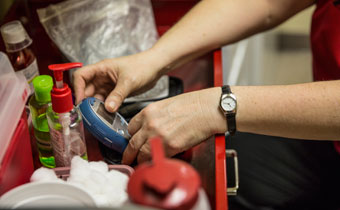 Centennial Adultcare Center is dedicated to providing innovative and high quality care to adults and assistance to caregivers in order to allow individuals to remain safely and comfortably in their own homes.
Our professional caregivers provide support with flexible schedules around the clock all while preserving the dignity and respect of those in need. Additionally, we are one of the select few providers that is willing and able to provide as little as one hour of in-home services each day.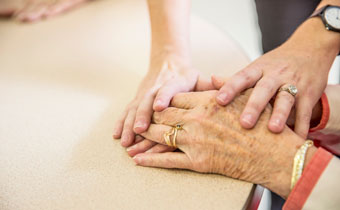 Centennial Adultcare Center offers non-medical transportation services to help our members attend our programs. We are also beginning to work with outside payors to offer transportation services to physician and other scheduled appointments where possible or allowed by the plan and within our capacity.
Reach out to your nearest center to inquire about transportation service availability!
The Centennial Care Difference
The adult day program at Centennial Adultcare Center incorporates a much higher level of therapeutic and health care services than other centers. A pre-admission assessment of all members is a part of the application process. Health care professionals on staff develop individually tailored care plans for all members.
Our staff works directly with physicians, therapists and other caregivers, as well as incorporating our ongoing collaborative assessments with our social worker, registered dietitian, and nurses here at the center to properly care for each and every individual on a personal level.
We also offer personal care (showering, incontinence care, and beautician services).
We have oversized bathrooms that facilitate two person (or more) transfer or hoyer lift assisted transfer. All exits are key alarmed so that wandering is not a problem.
Most of all, our caring staff, with a number here for more than 20 years, makes for unparalleled continuity of care.At Centennial Adultcare Center, caring truly comes from the heart.