Centennial Adultcare Center has been providing non-medical In-Home care to the greater Nashville area since 1991. We are dedicated to providing high quality and innovative services to the elderly and disabled as well as their caregivers. The preservation of dignity and respect while providing personalized care and support is our number one priority.
Our professional, well-trained, and reliable caregivers provide the flexible, dependable care needed, up to 24 hours per day, to allow your loved one to remain in their home, who would otherwise be forced into assisted living or nursing facilities.
What makes the difference in In-Home Services is the reliability, character, and attitude of the person caring for your loved one. In our more than 20 years of service, the overall quality of our caregivers, and the services they provide, has been our number one priority.
A positive attitude and a genuine concern and care for your loved one drive our training, selection, and placement of our caregivers. If a caregiver cannot meet and exceed our high standards of service, quality, punctuality, and character, they are not with us.
Additionally all caregivers have passed criminal background checks, and have been screened against TBI and FBI Abuse Registry, Sexual Offender Registry, Interstate Offense Registry, and more. Our highly skilled, well-trained, and professional caregivers are the best in the industry!
Peace of Mind, Quality Care, Unmatched Service.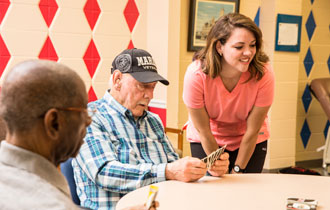 We provide assistance with activities of daily living while maintaining the respect and dignity of your loved one. Some examples of personal care services are:
Bathing Assistance, Grooming, and Dressing
Toileting and Incontinence Care
Oral Hygiene and Denture Care Assistance
Transfer and Posture Assistance
Ambulation and Mobility Assistance
Diet Monitoring and Feeding Assistance
Medication Reminders
Exercise Assistance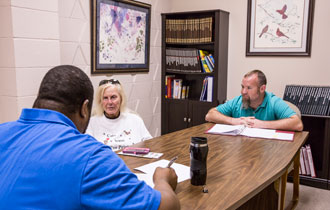 We provide help with light housekeeping tasks and errands typical in everyday life such as:
Grocery Shopping and Meal Preparation and Clean-up
Medication Pick-up and Light Errand Running
Appointment Escort and Scheduling assistance
Light Cleaning
Dusting
Vacuuming
Sweeping
Washing Dishes
Assistance with Laundry
Changing of Bed Linens
We provide assistance with similar tasks as homemaking but more in depth services. Some examples include:
Deep Cleaning Assistance
Minor Yard Work and Landscaping Assistance
Put Away Services and Organization Assistance
Respite care involves supervision and socialization while the caregiver is absent. This service provides the caregiver with a well-deserved break from the demands of a 24-hour day caring for a disabled, frail, or elderly loved one at home.
Respite care does not include the services listed under the previous services.
Some individuals may require additional care and supervision when in a Hospital or Assisted Living facility or when the primary caregiver is gone. Companion Care or Overnight Services allow for additional care which is not provided by the institution or is needed if a caregiver is unavailable for support.
It may be needed for a person who is at risk of wandering or falling, or needing one-on-one supervision, twenty-four hours a day, especially in the case of advanced dementia or Alzheimer's disease.